Welcome to my Holiday Entertaining series. Throughout this holiday Season you are going to have the opportunity to entertain friends, family and neighbors. You want to be a gracious "Hostess with the Mostess" but you want to stay on budget so you can afford those special gifts for all the special people on your list. Follow the series as I show you how to create cocktails, gifts and hors d' oeuvres without spending a fortune, "but your friends will think you did!". I am going to start out with Wines ! Red specifically!  
10 fabulous Wines For less Than $10.00
I am by no means a Sommelier, which is achieved through many years of study and many bottles of wines tasted! One could scarcely call me an Oenophile. I am more like a Wineaux (pronounced wino! LOL!) I sewed my wild oats with hard liquor in my twenties growing up in Las Vegas so now I rarely have a taste for the hard stuff. The occasional margarita at a Mexican restaurant or a Christmas martini is a rarity. I like to sip (yes, I said sip lol! not chug!) wine. You will find me most Friday nights on the back porch with the sheppies and possibly a neighbor or three, sipping wine. I like smooth light bodied wines. They do not need to be served with food but they can be. This list is comprised of some of my most favorite yet least expensive wines. Enjoy!
Oenophile ? Sounds Lecherous !
Wine aficionados or connoisseurs are known as Oenophiles. Oenophilia is a love of wine. In the strictest sense, oenophilia describes a disciplined devotion to wine, accompanying strict traditions of consumption and appreciation. In a general sense however, oenophilia simply refers to the enjoyment of wine, often by laymen. Oenophiles are also known as wine aficionados or connoisseurs. They are people who appreciate or collect wine. While most oenophiles are hobbyists, some may also be professionals like vintners, sommeliers, wine merchants or one who tastes and grades wines for a living.
No More Lectures….Just Fun Facts!
Fun Fact;
Almost all wine grapes produce clear juice. Red wines get their color from the skins, which are included in the mix when a red wine is fermented. White wines usually are fermented only from juice, so they are much lighter in color. Pink wines typically are made from starting a fermentation with red wine juice and skins, then removing the partially fermented wines from the skins after a short period.
The Red wines I am showing you today are great for serving with a variety of foods as well as simply sipping while catching up on the neighborhood gossip! I have included many grape types from various regions. All are smooth without lingering after flavors.
Cupcake Vineyards California 2013 Black Forest, Decadent Red  $8.99
This dark, decadent, red blend, dripping with rich, deep flavors of Blackberry and Dark Cherry with hints of spice and mocha, has A long, complex finish.
Fun Fact;
The temperature at which a wine is served is critical to its flavors and aromas. In general, the lighter-bodied a wine is, the colder it should be served. The cooler a wine, the more apparent its acidity will be, and acidity is a major component of a white wine's character. Red wines are much more complex chemically, so they are served at a temperature where the acidity still can be sensed, but only as a balancing component. "Room temperature" for a red wine means 65-70 degrees, and whites should be served at 45-50 degrees, depending on their weight.
Yellow Tail Shiraz ,2013, South Eastern Australia, Casella Family Winery. $7.99
Yellow Tail Shiraz is a youthful and vibrant red wine. Concentrated red berry fruit is complemented by subtle licorice and blueberry notes and subtle spice derived from the oak. Soft and juicy on the palate, flavors of cherry and blackberry provide for a long and delicious finish.  Yellow Tail Shiraz is a great wine that everyone can enjoy anytime in any place. Enjoy this wine with a bunch of friends and a hearty BBQ steak.
Fun Fact;
Wines that have corks in them should always be stored in such a way that he cork stays moist — on their sides or upside down. A dry cork can let wine leak out or air leak in. Wines  should also be kept in moderate temperatures and somewhere where there is little variation in that temperature. Large fluctuations in can affect the cork, as well as wine sealed in other ways. Wines also should be kept away from sources of vibration and chemical contamination.
Thorny Rose Cabernet Sauvignon 2013 Columbia Valley  $9.35
Aside from the really cool name and gorgeous label, Thorny Rose Cabernet Sauvignon is A smooth, comfortable wine that is easy to like with hints of delicious Blackberry that you can say YES! to everyday!
Fun Fact;
Wine is made on every continent except Antarctica. its historic home is in Europe, especially France, Italy and Spain. Despite demographic changes through the years, those three countries still lead the world in wine production. Most of the major modern research about wines began in those countries, with the first academic center devoted to the study of wine in France.
14 Hands Winery Merlot 2013  $9.27
A Columbia Valley Wine, This round, structured Merlot is packed with the rich flavors and aromas of Blackberry,Plum, Cherry and Mocha. It has A balanced style that is soft, approachable and food friendly.
Hand Print Pinot Noir, California, United States  $9.89
Hand Print Pinot Noir has luxurious flavors of black and red cherry complemented by subtle hints of brown spice. It is the perfect pairing with grilled salmon, roasted pork tenderloin, or creamy pasta primavera.
Blackstone Winemakers Select California Merlot 2014  $6.97
Blackstone Merlot 2014 is smooth, consistent and balanced with rich Blackberry, Plum and raspberry with hints of Vanilla and toasted French Bread. Perfect for Dinner or everyday enjoyment.
Juliet by T.Gallant South Eastern Australia Pinot Noir 2014  $8.99
Juliet, an artisan wine, is light, smooth, easy to drink, with fruity tones perfect for drinking on the patio! Soft with a hint of sweet, it pairs well with fish, Poultry ,Veal, and cheese.
Barefoot Pinot Noir California 2012  $4.97
Exceptional! A proven winner, as you can see from the label, as most Barefoot varieties are, This medium bodied wine with tantalizing flavors ripe Cherry and wild raspberry with hints of Vanilla and Spice complement A smooth lingering finish. Barefoot Pinot Noir pairs perfectly with Lamb, grilled salmon, or creamy pasta dishes.
Fun Fact;
When buying wines, read the label. Some things to know when you read the label are: Producer; The maker (name of Vineyard)of the wine. Country; Self Explanatory. Region; The area from which the grape was grown. IE: California's Napa Valley, Sonoma County, Santa Maria Valley as well as The Central Coast. Varietal; The type of grape or grapes used. Finally but not lest of which are the "Tasting Notes"; Tasting notes can be as simple as the descriptions that I have placed under each bottle in this post describing it's flavor to as complex as a grocery list of words such as; Limpid or Heady.  I would not try to complicate it. Read the back of the bottle and if the flavors , the body (heavy, light texture), and the serving suggestions sounds right to you, give it a try!
Cupcake Vineyards Cabernet Sauvignon 2013  $8.99
This is A Central Coast Wine (California). Cupcake Cabernet has A bold Mouth feel, is rich and creamy with aromas of ripe red fruit and hints of coffee, mocha and spice ! (really? No wonder I like it!) Pairs well with grilled Pork Loin and Roasted vegetables.
Plush Smooth Red California 2014  $8.98
Plush, the name of this wine, evokes thoughts of Velvety, Sexy smoothness and it does not disappoint! This is an exotically juicy, luscious red wine mildly sweet, jammy wine.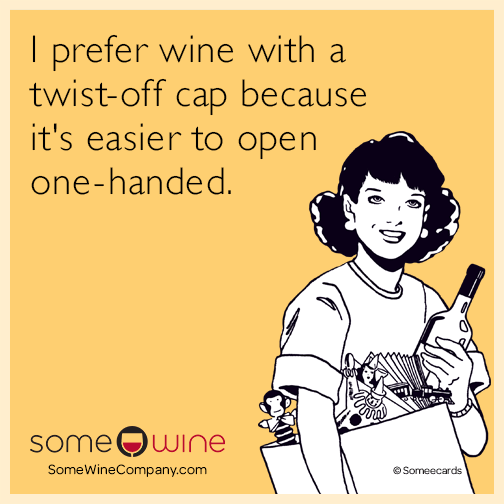 No Wine Snobs Here!
In all, The best way to find great wines that you like are to try them! There are many really fabulous wines that you do not need to take out a loan to try! Most of us just want something to enjoy sipping on the porch! This is not necessarily a case of "you get what you pay for". Now you know you can buy great wine for great prices and that you do not need to be an expert to choose them. You are now armed with a list of 10 Fabulous Wines For Less Than $10.00. Pick some up to serve at your Holiday cocktail Party, with your Holiday Meal , to take to your Hostess, or to just have on hand for "drop overs"!
Most stores will give a 10% discount if you purchase 6 or more bottles of wine (mix and match!) at the same time. Another way to save!!
Cha Ching!
Make drinking wine more fun and elegant with some classy wine accessories from Amazon! Links below ! I am affiliated but this is where I buy my wine accessories, many below, I have myself! I am a secure Site with SSL Certificate  so get wining ! Stay tuned for "White Wines" ! Coming next week!